A COCHARONA AND A TWIST OF LIME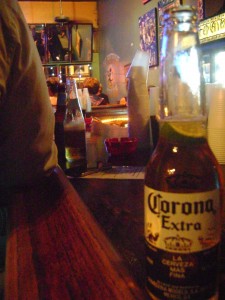 Now that I was back in New Orleans with renewed health and vigor, I set aside my annoyance at kitchen pillaging and headed out that first night to enjoy Frenchman Street with clear sinuses and renewed excitement. There was a steady crowd for a Saturday but, being off-season, no place was packed. No band grabbed my attention, so I found myself in the Spotted Cat clutching a beer so instantly drenched in condensation that it was almost warm before I took the first sip. The Jazz Vipers with Craig Klein of Bonerama on trombone were playing but I could barely hear from my perch at the. Besides, the singer seemed more intent on telling rambling stories than leading the band.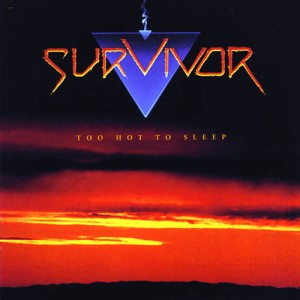 The humidity prodded me to skip the obligatory Abita and order a Corona. As I watched the condensation roll down the bottle on this sultry sub-tropic night I was reminded of a song lyric that had confounded me in my youth. Survivor was my favorite band in Jr. High and (being one of thirty people who purchased it) I loved Too Hot To Sleep, their final album. My strict Baptist upbringing, though, provided little vocabulary for drinking, and I was always puzzled by the title track that described the singer sitting alone at a tropical bar under a swirling ceiling fan watching a beautiful woman across the room and singing: "A cocharona and a twist of lime / Keeps me cool when I'm alone." That was P.G.A. (Pre-Google Age), so I spent years wondering what a cocharona was. As I now found a similar perch as a less innocent adult and nursed a cold Corona and a twist of lime, I thought back to that song and laughed at my naiveté.
GUITAR LEMON LAWS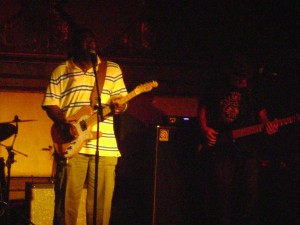 I soon wandered over to Café Negril and then into Maison for a bit of the Brassaholics who are growing on me, but still don't totally stand out amongst the fierce field of brass bands in this town. Wandering back to Decatur I passed the Balcony Music Club where an excellent band was playing old school blues. The leader was playing the same '72 Telecaster hollow body reissue that I own. After the set I wandered by the stage and told him I was sending mine back—it didn't sound like that when I played! (It doesn't sound the same when Jimmy Buffett, Coldplay, O.A.R., Dirks Bentley—whoever that is—or Tab Benoit—though the sunburst model—play it either. I guess my taste exceeds my talent!)
AND HE'S WATCHING US ALL WITH THE EYE . . . OF THE BARFLY
Although there are half a dozen bars on the block where I live, I'm just not much of a barfly to just sit in some place without music or a football game and talk to strangers, though sometimes I wish I could—it seems like a good way to meet the neighbors! I'd heard local writers hang out at Molly's on the Market just downstairs but lasted only one beer upon first moving in before getting bored and going home. Thus, as I wandered back towards my apartment, I surveyed each bar I passed with curious but unacquainted eyes. Tonight, though, I felt like having one more before bed. It was 12:30 local time and I was feeling wound up.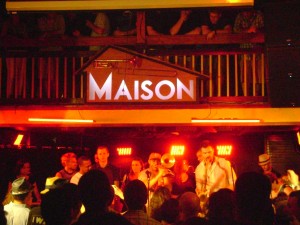 Just one block over I passed a dark but inviting bar with a Voodoo theme. The empty couch seemed more welcoming than a barstool and the jukebox was churning out some decent classic rock so I wandered in, ordered a Shiner Bock and settled in to people watch from the sofa. As I neared the bottom of my beer, though, the jukebox started talking to me and I was soon shameless mouthing along to the likes of Billy Joel, Van Halen, and Guns-n-Roses. I was enjoying myself but it was late and I there was no need to pay for another beer. Then the hammering bass line of "Eye of the Tiger" filled the bar. My night had returned full circle to my adolescent obsession and I in just the right mood—a mix of hopeful, reflective, wistful, and lonesome—to indulge my dormant adolescent psyche.
ADOLESCENCE INC.
Soon I found myself at the jukebox with a fresh beer in hand where the bartender gifted me four free selections. There is always something thrilling about choosing songs at a jukebox. I have over 13,000 songs on my i-pod so rarely find something I couldn't listen to at home for free, but the rationing of choices makes the music sweeter. If you choose wrong, you can't just shuffle to the next song. Then there's your nervousness at the bar's reaction. You can't hide from your selections. Will they all sing along or glare at you in irritation at your poor taste?! Feeling nostalgic, I went with "I Am The Walrus" from a Beatles collection, "Why Can't This Be Love," from Van Halen's Greatest Hits, "A View To A Kill" from a James Bond collection, and Warren Zevon's "Lawyers, Guns, and Money" from some random mix. This was practically a tour-de force of my adolescence (I hated Duran Duran but loved James Bond!) except for the Zevon selection, which just seemed apropos on this tropic night where it was Too Hot Too Sleep. Besides, one of the most sarcastic and satirical lyrics in rock history has to be:
Send lawyers, guns, and money, the shit has hit the fan!
Every time I hear the song I think of my lawyer sister and  gun enthusiast brothers and laugh. Two out of three in the family ain't bad!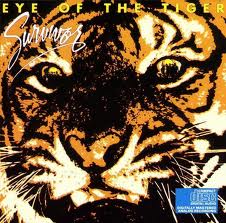 My selections must have struck a nerve because when they ended a couple of tourist girls countered my Beatles selection with "Come Together." Before I knew it, it was 3a.m. and I was dragging myself upstairs to my apartment. I hadn't drunk much, but was buzzed with a sense of contentment for finally having a relaxed night of wandering about like a local. Sometimes it's the small victories.
And the last known Survivor stalks his prey in the night

(Not 'starts to pray in the night' like I sang in my 'cocharona' days!)

And he's watching us all with the Eye  . . . Of the Tiger!