THIS LITERARY LIGHT OF MINE
Fleur de Lit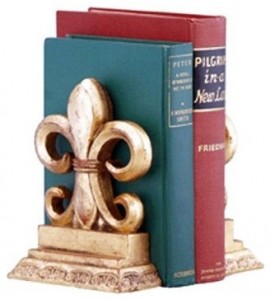 For today's Read Beans On Monday I'm linking to a couple of reviews by local blogger and literary advocate Candice Huber. I stumbled on her site, Fleur de Lit, a few weeks ago and it's already been a great resource that has turned me on to several local events and enabled me to network with a few local authors.
http://fleurdelit.com/
This site attempts to create a comprehensive list of local readings, book signings, book fairs, and other literary focused events. Fleur de Lit has also started a monthly reading series of its own at The Pearl Wine Company: Reading Between the Wines. Be sure to check out the site for dates, times, and locations.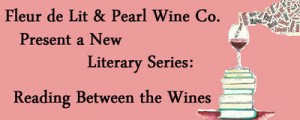 Huber also maintains a personal blog where she has started including book reviews of her own. Her first two entries are by local authors and involve New Orleans or southern Louisiana so fit perfectly with this blog's theme.
The Booklovers's Guide to New Orleans, Susan Larson
This book sounds like part literary history of and part literary tour guide to New Orleans by the popular local NPR host of The Reading Life, Susan Larson. It sounds fascinating and I hope to review it myself soon. In fact, it sounds like a book I should have read nine months ago!
Night of the Comet, George Bishop
This story set in rural southern Louisiana is starting to garner national attention, telling the story of a high school science teacher who stakes his reputation on the promise of a comet and his bookworm son. Huber has high praise for its pathos and relatability.