SAYING FAREWELL TO AN OLD MUSICAL FRIEND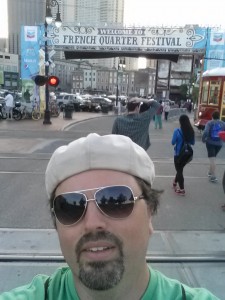 In 2013 I posted detailed daily reviews of French Quarter Festival, the second largest New Orleans music festival after Jazz Fest (though Voodoo Fest may beg to differ) and one of the largest free music festivals in the nation. This year, however, I am around for only the first of this four-day event. I am loath to leave when so much wonderful free music is filling up the city's tourist core, but I was granted a reviewer pass to cover Wanee Fest in Florida, The Allman Brothers' annual festival and campout on the Suwanee River. The Allman Brothers are one of my top five all-time favorite bands and they announced in January that they were calling it quits after this year; thus, iI can't pass up the opportunity to say farewell to an old musical friend.
As consolation, I made it out to the river front today to enjoy some wonderful music on a sublime afternoon. The crowd was as quirky and engaging as always, so I thought I'd let the pictures do the talking and give you a glimpse of the wonderful time you're missing if you're not in New Orleans this weekend!
BONERAMA, BABY!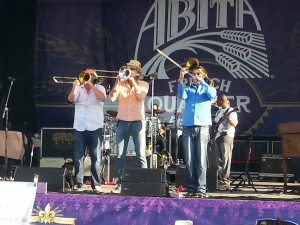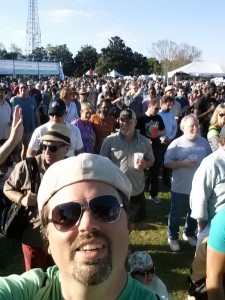 Selfie With the Crowd [Read more…]