DÉJÀ VU ALL OVER AGAIN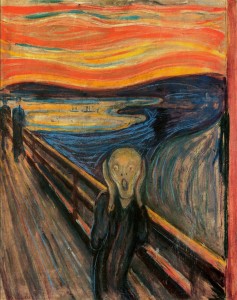 Friday I was to move into my new place on Decatur Street sometime after 5:00, so around 4:00 I wandered back from my Snow Bliz and bookshop adventure, swinging by the library-in-a-mansion one last time, and started packing my truck. Yet if you've read any of this blog you know nothing regarding my housing search in New Orleans has gone as planned!
DÉJÀ VU ALL OVER AGAIN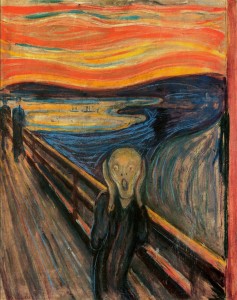 Communicating via text is always cause for disaster. Debra, who I'm subletting from, has been crazy busy lately moving her daughter and grandson, picking up double shifts after a co-worker's fiancé died suddenly, and catering an upcoming wedding. I had hoped to move in Friday morning, but when she said she would be tied up in Metairie until 5:00 I took that as a soft target—99% of the time if someone says they're busy until X o'clock they are giving you an estimate; if you show up at that exact estimated moment they'll inevitably be halfway across town and you'll seem overeager at best or pushy and impatient at worst. Thus, I kept checking for my phone for a message she was home, trying to play it cool.  As 5:00 neared I was over halfway through packing my truck and broke down to text and see if Debra was home. I received a shocked reply saying that I was supposed to be there . . . now. I apologized and said I'd hurry up and finish packing, but she texted back and said she had to leave at 5:30. "Eric, you have to respect my time," she continued as I threw stuff in the truck. In my mind I was respecting her time by being patient and flexible, and now I started to get flustered and a sinking feeling set in: Here we go again!
DRINKING & (NOT) DRIVING
Deciding to return for my futon and hanging clothes, I jumped in the truck and headed to the French Quarter with my surprisingly voluminous possessions impeding nearly every view. Texting was getting contentious and I didn't want to start off on the wrong foot so I called as I raced downriver only to have Debra insist she had to meet the babysitter at 5:30 sharp and that I'd never make it in rush hour traffic. "5:00 to 5:30 was yours. I was here waiting." I took a deep breath and resisted throwing the phone out the window.
Dejectedly, I turned around. She agreed to call me later to see if maybe I could meet her at her daughter's house, but she wasn't sure when or if she'd be free. I drove back to my Cadiz Street shotgun, killed the engine, and reached for the lone cold beer I'd transferred from refrigerator to cooler.
I downed it rather quickly, listening to WWOZ with my head resting on the steering wheel, my sense of dread growing. I'd already told Nancy I was moving out—hell, I'd already packed my truck—so what would I do if things didn't work out? The whole misunderstanding might have seemed mildly comic or moderately annoying if it hadn't been for all the other roadblocks, train wrecks, truck wrecks, near-misses, and follicle-killing frustrations during my housing search. Although I'd already enthusiastically blogged about my new home, deep down I feared it was too good to be true—yet another Brigadoon on my quest for a Cajun Camelot. As I sat with my head dejectedly on the steering wheel it felt as though my fears were coming to fruition.
As I dug a second warm beer from out of my packed groceries, Nancy walked out and got in her car to head to work, waving as she drove away. Heaven only knows what was going through her mind seeing me sitting there drinking a beer with a truck full of all my stuff! Several neighbors gave me curious looks as they passed, yet I staid put, calling a friend in Jacksonville to commiserate. After a good half an hour of drinking in my truck I moved everything back into my room and texted Debra to not worry about tonight—what time was she available in the morning? She said any time after 10:00 was fine, as she was free until work that night. I said I'd be there right at ten, even if I had to run over a flock of nuns from the Ursuline Convent around the corner to get there. (Though apparently they don't actually live there anymore. The nuns moved Uptown, which explains why they're so quiet. But do they know something I don't?!)
WHY BROKEN HEARTS CAN LEAD TO HEART DISEASE!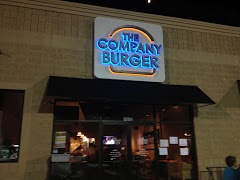 I don't know what it is about being damaged in spirit that makes you want to damage your body, but once I was unpacked I walked up the street to The Company Burger, a renowned burger shop in nearby Freret Street, and had a big greasy hunk of meat with a side of their acclaimed onion rings. And another beer. For some reason the cure for a broken heart always seems to involve clogging arteries!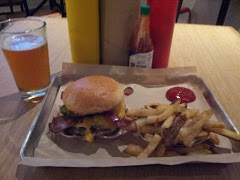 I'm often disappointed by hyped burgers—a burger tends to be a burger to me—but this is the best I've had in a while. The bun was fresh and the two patties had a crisp, nicely spiced crust but moist interior. The meat was high quality and perfectly prepared. The onion rings were as flavorful as advertised if a little soggy, causing the batter to slide off, but the homemade dipping sauces were amazing, my favorite being the cilantro mayo. I'm glad I didn't discover the place earlier, for it was hard enough resisting Dat Dog. Freret Street's commercial district is only a few blocks long and not densely packed. Who knew this unassuming little area had the perfect hot dog and the perfect hamburger practically next door. Danger, will Robinson!
MOVING FOR NOTHING (WE GOTTA MOVE THESE REFRIGERATORS, WE GOTTA MOVE THESE COLOR TVS)
Afterward drowning my sorrows in seared cow I headed to DMacs to watch my new friend of bike shop serendipity, Vince Marini, play. His mother was in town and his fiancé had brought several friends, a few of whom I had met when I went over Tuesday to try songwriting together. I was dressed in an old ball cap, an ancient t-shirt, and saggy shorts so apologized to everyone profusely that I was dressed like I was moving because, well, I was supposed to be moving! The story made good comic fodder and Vince was at his self-effacing best so gradually my spirits improved. Everyone took off after his set, but it was only 9:00 so I stayed for the next band's first set, re-reading The World According to Garp and chasing my burger with a few wings. I was feeling resilient by the time I drove home and crashed on my futon. No sheets, of course. They were packed!