My heart pounded with excitement as I resumed my seat in Panera after startling the entire breakfast crowd and reread the response more carefully the second time.
Hi Eric,

I am sorry it took me so long to get back with you. Life is Crazy!

I read your Blog and see what you are doing—go ahead & put me down as the Lieutenant. I will put you with my float to make sure you have a fantastic time. I mean, everyone has a great time, but this way I will be able to help answer any questions you may have along the way!! You will be on a Super Float—The float will be one of two that holds 60 riders!!

Your Blog is great. I read it off & on all day yesterday. As long as you do not write anything negative, I can connect you with people in our origination that may give you some inside to the ins & outs of the back side of Mardi Gras. A lot of stuff people don't know about.

I am looking forward to sharing this experience with you!! You will have a blast!!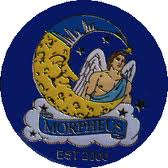 As I reveled in this belated birthday news, I did not yet realize that the Krewe of Morpheus derived its name from the Greek and Roman god of dreams. Origin of the word 'morph,' Morpheus can assume any shape he desires while you sleep to provide wisdom or reveal the future. Morpheus's job is to literally make your dreams come true. How appropriate! Apparently I was on the correct path with my pursuit of orpheus, it's just that in true Sesame Street fashion I needed to connect a letter!
Today's blog is brought to you by the letter M!
A FISHBURNE CALLED WANDA MORPHEUS
Just to clarify, Krewe of Morpheus is named after the god, not Neo's guide through the computer generated dream world of the Matrix triology, though you can see why Fishburne's character was named after this particular god. No subtle symbolism there.
That being said, the first Matrix movie was released in 1999 and Krewe of Morpheus was formed in 2000 (and reorganized in 2003 . . . whatever that means), so there's a good chance this insanely popular movie helped influence choice of god. I hope to learn more about the founding and history, but here's what I do know:
JUST THE FACTS, MA'AM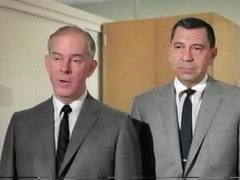 Morpheus rolls the Friday of Mardi Gras weekend—February 28th this year—with a membership of 500 to 600 riders. Per my contact, the Krewe is happy hovering in this range because it keeps things from becoming too impersonal.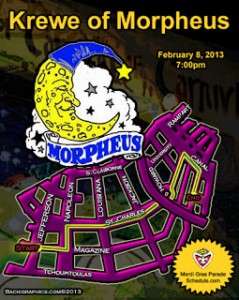 Three major parades roll down St. Charles Avenue that Friday, though they start and end differently. Hermes rolls at 6:00, Krewe d'Etat at 6:30, and Krewe of Morpheus at 7:00.
Morpheus starts at Jefferson and Magazine and ends at Poydras and Tchoupitoulas (try landing that intersection in a spelling bee!) for is ball/celebration. I mapped out the route on Google Maps below but also included the graphic from last year's parade as the route will not change.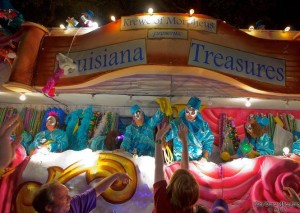 About 70% of Morpheus riders are from out of town, and my contact says many, like me, saw this as a bucket list item but had so much fun they return every year. She describes the Krewe as a gumbo of all walks of life from doctors and lawyers to construction workers and Wal-Mart employees. It is inclusive of race, gender, and sexual orientation, and I'm assured they are one of the most laid back . . . and affordable . . . Krewes rolling.
I've always believed that over time things will work out if you have the patience and foresight to let life unfold (this was my mantra as a therapy manager, and Eric's Angel's always appreciated that calm confidence when @#!$ hit the fan!). Once again this holds true. It looks like I found the right Krewe for me, and they seem as excited about sharing the experience with me as I am to share it with you.
MAKE-A-WISH TO THE GOD OF DREAMS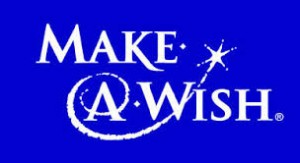 One of the coolest aspects of Krewe of Morpheus is an ongoing partnership started last year with Make-a-Wish Foundation allowing children and a family member to ride on a float. Once again, Morpheus is making dreams come true! This dream involves a dedicated float for children and their families, and participants in the inaugural year reportedly had a blast. Now that's something to be proud of.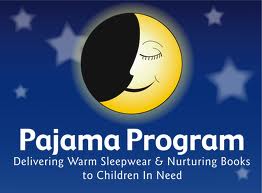 Also, Morpheus participates in the Pajama Program which collects new PJs and books for children checking into local shelters.
I know I said earlier that this seems like a perfect match but let me reiterate: A diverse and inclusive Krewe with a laid back, welcoming attitude and a charitable mission. I couldn't be more pleased.
Besides, is there any more pure pleasure in life than partying for a good cause?!? "I'm drinking this beer for the children . . ."
DREAM WARRIOR READY TO ROLL (AND BOWL!)
Morpheus has two major social events during the year. I missed the French Quarter bar crawl in May but am looking forward to meeting my new Krewe-mates at Rock-n-Bowl on October 18th for, well, some rocking and bowling. Regular meetings began in August, so between the Dream Warriors and the Sacred Drunken Wookies things are about to get busy. I finally found a physical home last month and now I have a Krewe home, as well. It's full speed to Mardi Gras!!!